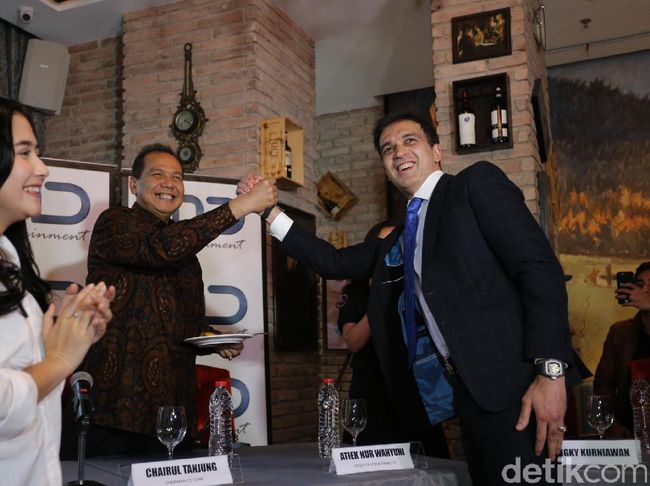 Sejumlah Program Baru Tayang di Trans TV Mulai 20 Maret
published 2017-10-13 12:58:24
Sejumlah program baru, mulai dari sinetron, animasi hingga film televisi (FTV) dijadwalkan akan tayang di Trans TV mulai 20 Maret 2017 mendatang. Sejumlah program yang dinamakan Sinetrans itu merup...
read more
Vega Baby Teams With Indonesia's MD Pictures On Genre Slate – AFM
published 2015-11-05 20:53:33
EXCLUSIVE: Indonesia's MD Pictures and LA-based finance, production and distribution company Vega Baby have joined forces on a slate of 10-15 films with budgets u...
read more
The animation Adit Sopo Jarwo is the opening for national films - How cool is that!
published 2015-03-25 22:05:26
In order to celebrate National Film Day on the 30th of March, the animated series Adit Sopo Jarwo has been given the honour of becoming the opening in every national fi...
read more
MERRY RIANA Movie - More than 500,000 viewers
published 2015-01-20 23:09:15
<a href= Film-MERRY-RIANA.php> <a href= http://www.mdpictures.co/film/merry-riana-the-movie><font color=#0055FF><u>Film MERRY RIANA</u>&lt...
read more
"Experience Us" MD CHANNEL Eksklusif di KVision, channel 37
published 2014-11-17 23:26:08
Tidak sempat mengikuti serial sinetron favorit Anda?
Tidak sempat nonton film kesukaan Anda?
J...
read more